Feeling Hungry? Wondering where to go? We deliver deliciousness with ease. Phenomenal Food... At your doorstep!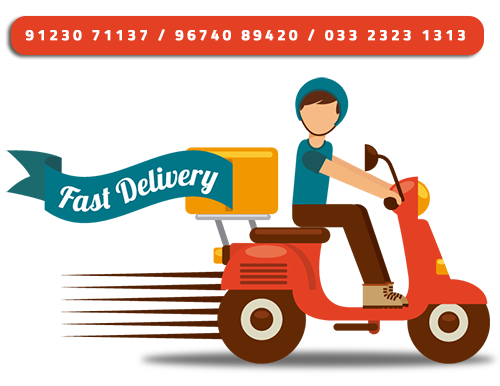 We, at Regent Restaurant, deliver delicious food at your home! Our in-house drivers deliver free on food orders above INR 500. You can enjoy customized, chef-cooked food at the comfort of your home. Each item is cooked with love and great concern in order to make it healthy and tasty as well. Fresh and local ingredients are used in order to prepare the meals and deliver quality to our customers. We deliver the hot items as cold, with re-heating instructions. One can also request delivery of hot items as ready to eat. We are ready, whenever you wish to order food from us!
In today's era of heightened safety concerns, all items are individually packed. We have adapted ourselves and put new policies and procedures in place to ensure safety and quality in bringing outside food.
We have developed a team to provide conventional meals for top corporate firms. In this array of business, we believe that food is the only way to reach out to the hearts of the people. The care and love with which each meal is prepared, packed and delivered sets us apart. It is the home delivery service that has earned us the close, long-lasting relationships we enjoy with our customers.
From discussing our elaborate menu to placing the order we are just a call away. To place food orders and avail free delivery please call us at 91230 71137 / 96740 89420 / 033 2323 1313
Customer Testimonials
Debraj Paul
Nice location and ambience, family-friendly, but items are costlier considering similar taste, quality and quantity... For the overall atmosphere, the pricing might look okay...
Kuhumita Laha
Loved kebabs and Chinese foods there… but other normal rice and dal is not good
Chandan Banerjee
Our favorite place for dinning with family. Very good boys to serve and attend. Their warm behaviour will definitely satisfy you.